Podcast: Play in new window | Download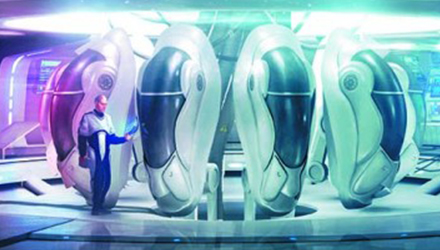 We're back with Episode 33! We run through a number of great games in our What We've Been Playing segment including  an extended chat about our recent experience with TIME Stories.  Tiff and Matt talk about their somewhat successful Top of the Stack while Dan laments the lack of games he got to play in October. We round out the show by dipping back into our Mail Sack to answer a few more of your questions. Enjoy!
01:28
What We've Been Playing


Above and Below
TIME Stories
Pandemic: Legacy
Broom Service
Potato Man
Chimera

 30:52
Top of the Stack

 38:34
Mail Sack!

 1:15:30
Bye!
As always, we appreciate you taking the time to listen in, and hope you enjoy the show! Your support is always welcomed in the form of iTunes reviews, hearts on BoardGameLinks.com, and suggestions for our BGG Guild!
Also, be sure to get in touch with us via Facebook (The League of Nonsensical Gamers), Twitter (@LeagueNonsense) and email (podcast@nonsensicalgamers.com)!
Matt: @SinUhMuhnBuhns
Tiff: @IneptGamer
Dan: @Scandalous_naD