Podcast: Play in new window | Download
Subscribe: RSS | iTunes | Stitcher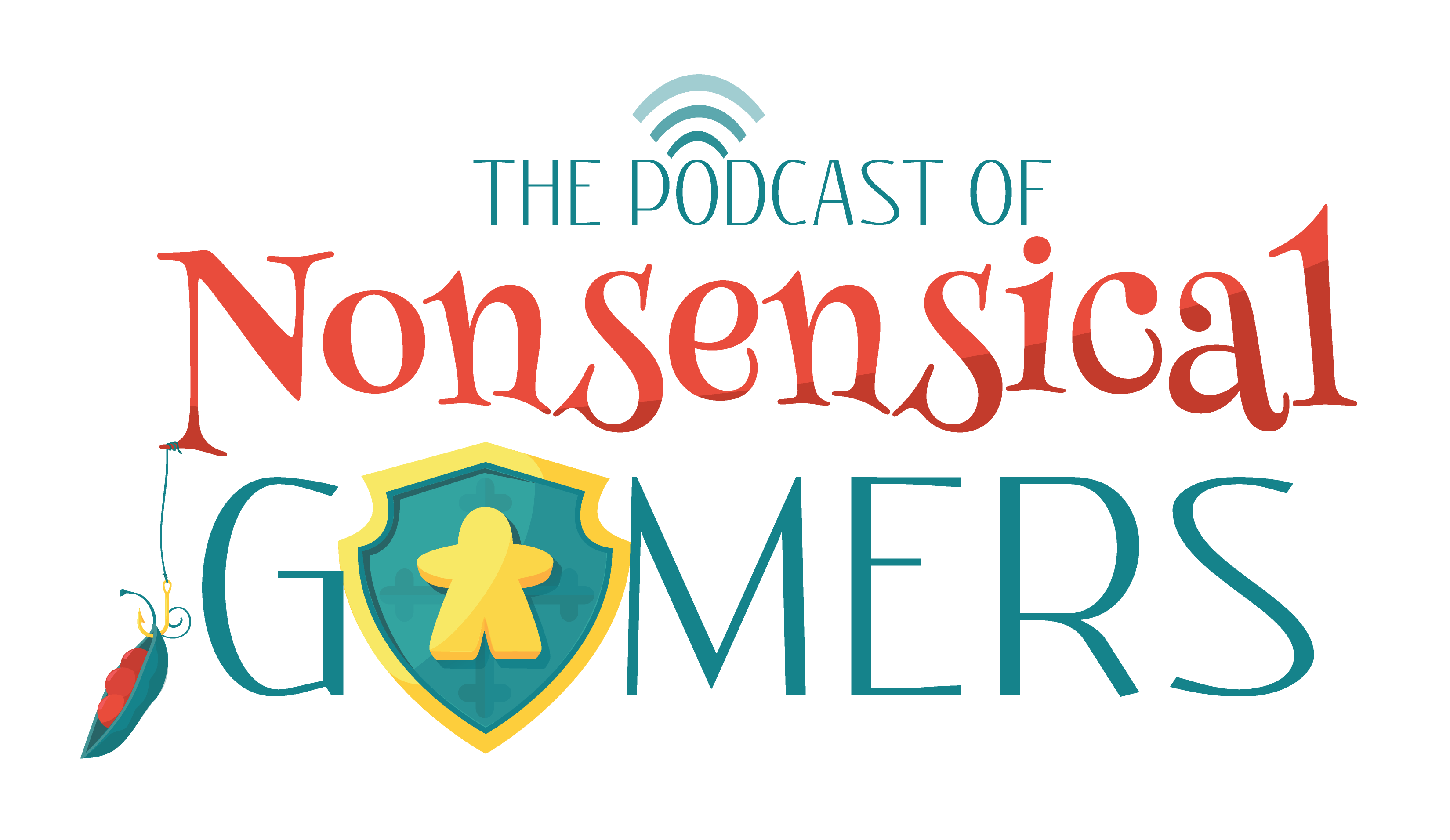 Hello, again! Welcome to Episode 88 of the podcast. Dan is off jet-setting around Europe, so Matt and Tiff sat down to discuss all plays and purchases Tiff undertook while at North America's largest board gaming convention, Gen Con. Oh, and some video games.
Today We Chat About:

Gen Con Art!
Henri Kermarrec | Sit Down!
Connor McGoey | Inside Up Games
Forrest-Pruzan Creative | Big G Creative
Prospero Hall | Big G Creative
Prospero Hall | Wonder Forge
Ryan & Malorie Laukat | Red Raven Games
Reiner Knizia | Blue Orange Games
Jim Harmon | Rio Grande Games
Curt Covert | Smirk & Dagger Games
Video Games!
As always, we appreciate you taking the time to listen in, and hope you enjoy the show! If you'd like to leave feedback, we welcome hearing your thoughts on iTunes and our BGG Guild!
Also, be sure to get in touch with us via Facebook (The League of Nonsensical Gamers), Twitter (@LeagueNonsense) and email (podcast@nonsensicalgamers.com)!
Matt: @SinUhMuhnBuhns
Tiff: @IneptGamer
Dan: @Scandalous_naD