Luke Peterschmidt, of the publisher Fun to 11, is back on Kickstarter with an expansion to last years' Castle Dice! The aptly-named 'More Castles' provides four new castle decks for your building pleasure; each player receiving a unique deck that is themed towards a different style of play.
Castle Dice is the hit Euro-Style Big-Box game about building castles. The game uses lots of dice, but don't let that fool you! Castle Dice has a unique set of clever mechanics that stop it from being a game where you roll well you win, you roll poorly you lose. Castle Dice features light worker placement and a unique dice drafting system to keep the action fast and fun.
---
The Lord of the Ice Garden
by Krzysztof Wolicki
Having already raised enough cash for a Polish version of this game through a local crowd-funding site, Krzysztof Wolicki brings us a project for a wider release of this unique game. Players take on the roles of scientists from Earth who have traveled to the world of Midgaard, gaining the ability to control magic as a result. Unfortunately, this power has gone to their heads, corrupting and empowering the mortals to near-god status and imbuing them with a lust to make this world 'better'.
From the first turn players are tossed in the middle of war. They will feel the adrenaline, fear, pain and the heat of a battle. They will smell blood and sweat, hear the clash of arms, and moaning of wounded and dying.
At $90, the price-point seems a bit steep, and lets hope the translation of the rules obtains a better fluidity then the project description implies.
---
DS'tone Art – Space Game Mats
by Duane Bruun & Tim Stone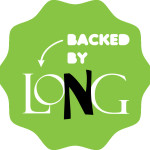 The DS'tone pair, (Duane Bruun & Tim Stone) are back to peddle a fresh line of their deep-space themed playmats! Made of a durable vinyl, and available in 3×3, 3×6, and 4×6(ft) sizes, they're perfect for your Attack Wing, X-Wing, or other space miniatures game. At $30 for the first 3×3 mat, and approximately $25 for additional ones, these are a fine value compared to other well-known brands.
---
I Say, Holmes
by Victory Point Games
Victory Point Games has decided to redesign their 2007 game, I Say, Holmes!, with this Second Edition featuring completely new art for all 125 of the cards in the game, as well as custom, laser-cut counters. Supporting 3-8 players, your objective is to collar some of the most notorious villains of Victorian-era London with a wide array of clues, locations, and companions at your side. Having already reached their first stretch goal, every copy of I Say, Holmes! pledged through Kickstarter will include the first 25 card expansion pack, which will otherwise be sold through standard channels at a later date.
---
Stormbringer, Mournblade, Need, Khazid'hea… the One Ring. All of these are weapons of power, an undeniable intelligence; and every one of them needs a wielder.
You are an ancient and powerful magical artifact…
… and those who wield you believe themselves heroes…
… but they are nothing more than disposable pawns.
An RPG from the creators of Wicked Fantasy, Wield has you take on the role of a 'vatcha' or "willful weapon". You are ancient and immortal, and though your plots may take centuries to accomplish, you carry them out one wielder at a time…
---