Albion's Legacy is a cooperative adventure board game that allows players to participate as one of their favorite Arthurian characters ranging from the legendary wizard Merlin, the famous Lady of the Lake, the brave Sir Lancelot, and the great King Arthur himself. These heroes will champion all that is good as the players travel across the realm of Albion and face dangerous roaming threats, mythical beasts and deadly encounters.
Collect lore-enriched relics, artifacts, weapons and special awards under a heated deadline while solving some of the most famous historical and mythical chronicles of the Arthurian legend.
---
Dust – Operation Babylon
by Dust Studio
Operation: Babylon is the latest scenario campaign for the excellent Dust Tactics line of miniatures. I've always been a fan of the walking tanks of this universe, and these new designs seem to keep the quality from the previous edition! Offering armies and new units for the three main factions, Operation: Babylon is sure to add more fuel to the fire.
April 1947. When the Blutkreuz Korps unearthed records of an ancient alien energy source hidden in Mesopotamia, they started working on plans to recover it. Now their plans are coming to fruition.

Operation Babylon thrusts Rommel, The Desert Fox, and his Neue Deutches Afrikakorps (NDAK), the New German Africa Corps, into the cradle of civilisation in central Iraq. Their mission is to secure the region around the ancient city of Babylon so that Blutkreuz Korps archaeologists and scientists can unearth the alien power source.
---
It wouldn't really be a Spotlight without another offering from the prolific Queen Games. This time, it's a project for the international version of Thebes, an archeological game of exploration by Peter Prinz for 2-4 players. Additionally, the smaller card-game version of Thebes: Tomb Raiders is being included!
Museum curators have not forgotten the attention and enthusiasm generated in the preceding decades by the spectacular discoveries of relics and artifacts of these ancient civilizations. The museums across Europe yearn for more ancient artifacts. Finding relics and artifacts is only the beginning. Presenting the artifacts in dazzling exhibitions and sharing your newly acquired knowledge and impressing your colleagues at symposiums and congresses are also important.
While a 'standard' pledge will set you back $75, they appear to have opened up five separate 'Early Bird' levels for between $50 and $54 apiece. I know that I've mentioned my distaste for this practice earlier, but a $25 difference between 'early' and not would absolutely keep me from backing this project.
---
Asking For Trobils
by Christian Strain
Asking for Trobils is a light worker placement game in which you are attempting to collect (orange) resources in order to build (orange) traps, upgrade your (orange) ships, and rid the (orange) planet of the troublesome (and orange!) Trobils. Designed for 2 to 5 (not orange) players, the game promises strategic play with little to no downtime between turns, and is clocked to run at 60-90 minutes regardless of the player count.
The O-Renj star system was full of wonderfully happy beings… until… Trobils appeared! They're incredibly destructive and tenacious creatures. Your job is to catch and eliminate as many Trobils as possible.

You'll make connections around the star system with pirates, smugglers, and other riffraff. Deal with merchants, search the asteroid belt for ore, and build the perfect traps to catch the Trobils plaguing the system!
---
Event Horizon
by Garage Gaming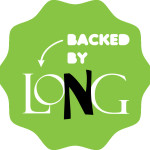 Coming from the folks at Garage Gaming, we have Event Horizon: Fleet Battles, promising an exciting ruleset for fleet-based combat out there among the stars. Featuring five factions, each with their own unique ship design, I'm possibly more excited for just the miniatures!
Event Horizon: Fleet Battles puts you in control of a fleet of starships comprised of high quality miniatures. It is designed to play on a 4'x6′ – 6'x6′ gaming area. The starships range from small destroyers to huge super-dreadnoughts packed with a vast arsenal of lasers, missiles, railguns, and squadrons of fighters. The standard game box includes everything you need to start a two player game.