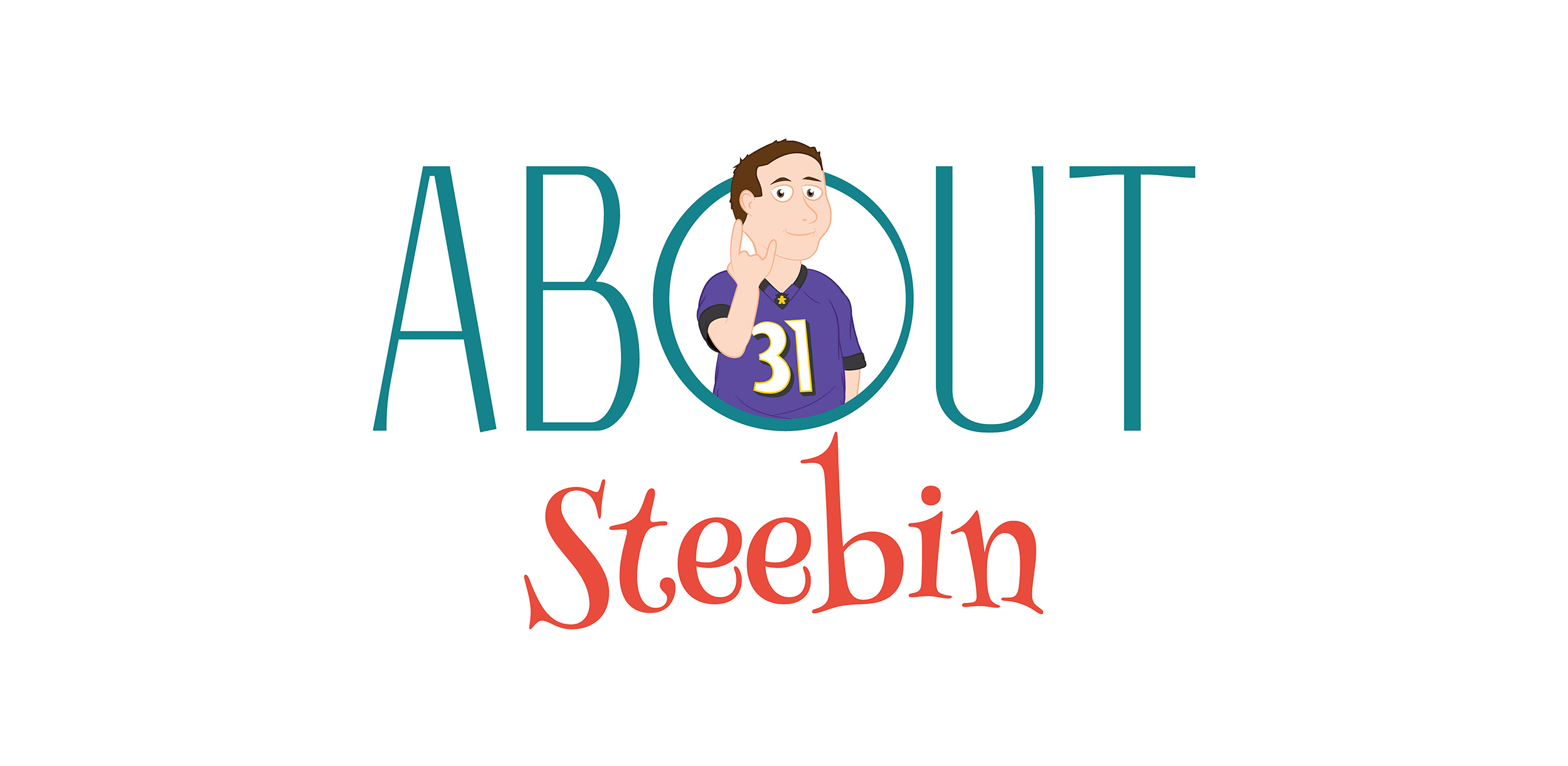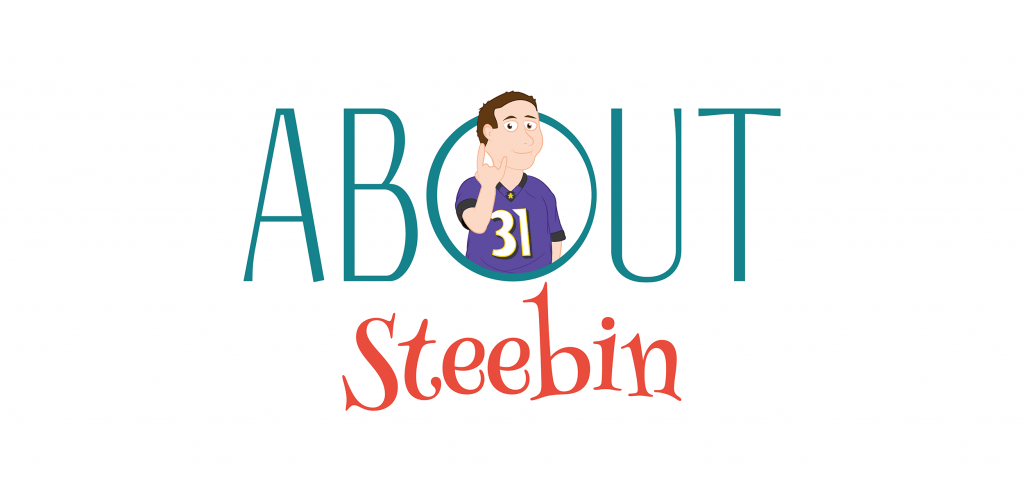 While rumor swirls in hushed voices and tale-tellers turn cautious glances to one another in back-ally bars, none can truly claim to know the origins of the League. Shrouded in secrecy, myth, and a thousand-and-one tall tales, this band of gamers roam the mean streets of Baltimore in search of that one perfect game. Hear now, the truth behind one featured member and his quest.
What is your avatar all about?
"Back when we started the site, Biff was anxious to brush up on his illustration skills and make cartoon avatars for us all. He wanted our personalities and interests to show in the drawings, so in my avatar I am wearing a purple jersey since I am a huge Ravens fan. I am wearing the number 31 mainly because I see the number "131" everywhere, so I told him to just use 31. This is also the jersey of the Ravens running back legend, Jamal Lewis, so that is a bonus. I am giving the metal horns since I'm a metal-head and it's all I listen to. I enjoy sarcasm as well, so you'll also notice my smart-ass grin. ;)"
How long have you been gaming (in your favorite unit of time measurement)?
"I can remember back to playing games when I was young. Usually Monopoly and Trouble, you know, the usual suspects. When I was a little older I received a copy of Key to the Kingdom and it blew me away because it was not like any other game I had. I fell out of tabletop games after that when video games (Mortal Kombat) became all the rage and never really made it back until recently. That changed when I met Biff and the Halstad crew. I was invited over for a game night around three years ago and the rest is history. Alicia (my wife) regularly 'thanks' the Halstads for my new addiction."
What color are your meeples when you play?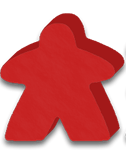 "I usually end up with Red. Although my favorite color is Green, I am happy with being the red guy. I even have a pint glass courtesy of Matt and Kelly with a Red meeple on it, so it's now official."
What… is your favorite STYLE of game?
"I'm interested in all styles, but I really seem to enjoy the games that tend to take longer. I think my sweet spot are games that take around an hour. I mostly enjoy games with blended elements and mechanics that work together."
Break it down: What is your favorite game mechanic?
"Pick-Up and Deliver seems to be the one that I gravitate to the most. Figuring out how to get things from point A to point B is a nice little puzzle when a game can pull it off correctly."
What… is your FAVORITE GAME?


"Currently, I cannot get enough of Grand Austria Hotel. This is the epitome of the style of game I enjoy the most. An interesting blend of mechanics and also on the slightly longer side to play."
What… is your style of play (i.e. social gamer, aggressive, casual – for the fun, etc.)?
"I am a very casual / for the fun of it gamer. I don't usually end up winning games but I enjoy the ride (and put up a pretty good fight along the way). I have made the joke in the past that at times I am like the "dummy player" in some games."
What do you look for in a great game?
"I think theme and art style are big for me. Being a graphic designer and a visual person, I tend to gravitate towards the pretty games, and then see what they are all about. Of course, everything also needs to work well under the hood and not just be a mediocre game with a great paint job."
What are your favorite things about board gaming?
"I enjoy absorbing all of the different styles and types of games. I am always ready to play almost any game to try it out. I am always fascinated with how designers can come up with game mechanics that are innovative or different. Of course, hanging out with friends and family is always a huge bonus."
What other things do you like (or is board gaming just your entire life)?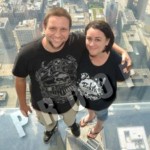 "Board games have become a big chunk of my life since we started the League and the website. However, the job that pays the bills is working for Johns Hopkins as a digital graphic designer. I manage and design messages for our internal network of digital screens that sprawls throughout the state of Maryland. I am also a freelance web designer (amplifiedwebdesign.com). I enjoy reading and I am a complete Tower Junkie (Dark Tower Fan, I have a tattoo to prove it) and I am always reading something by Stephen King or other authors with similar styles. I love listening to metal and going to the occasional metal show (Baltimore venues have dwindled, so not too many bands I like make it through the city anymore). My favorite genre is progressive metal, and my current favorite bands are The Contortionist and Between the Buried and Me. I enjoy craft beers and always trying something new to drink. I have been married to my wife Alicia for 8 years, and I'm always dragging her into playing a new game I bought. She likes to play games but not as much as me. When I am not gaming with the League, I am usually gaming with my Mom and Stepdad and chugging my way through endless Ticket to Ride marathons."
LIGHTNING ROUND!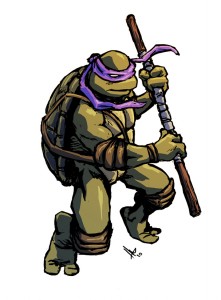 Best Ninja Turtle?
"Donatello (That's a fact, Jack!)"
Favorite Beer?
"Oh man…I'm going with style of beer for this one, Hefeweizen."
Star Wars or Star Trek?
"Star Wars"
Mary Kate or Ashley?
"Whichever one that offers 'whipped cream pouring like waterfalls.' "
Dice or Cards?
"Cards! (I am a notoriously bad dice roller)"
Best movie from the last 5 years?
"Interstellar"
Favorite thematic genre?
"Space / Sci-Fi"
Steebin on Social Media
Twitter: @Steebin
Instagram: Steebin