Eggs And Empires
by Matthew Riddle and Ben Pinchback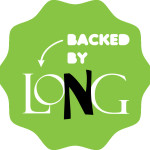 From the dastardly duo behind Fleet and Fleet: Arctic Bounty, we have a fresh new card game of simultaneous bidding and role-selection for 2-6 players, set in the picturesque Ridback Mountains; home to dragons large and small. Why is that last bit important, you ask? Well, dragon eggs are, as everybody knows, almost but not quite nearly worth their weight in gold, and it's your job to fetch as many of them as you can. Check out our preview for more information!
---
Mecha Front Miniatures
by Jon Paulson
As a fan of Battletech since ages past, I've always had a soft spot for giant war machines, especially larger-scale pieces such as these! Produced to a 15mm scale (as opposed to 6mm), these classically inspired resin-cast Mecha should look great on your tabletop. For the traditionalists out there, and anyone else that would like to use these figures in other games, he's also offering a 6mm 'Micro Armor' series of the same Mecha as add-ons.
---
Stratagem
by 6th Gear Games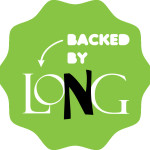 Stratagem is an abstract game of strategy (and a bit of luck) for 2 – 6 players, featuring players claiming spaces on a colorful hex-board and battling it out in a 'king-of-the-hill' style for the scoring locations. While the base mechanics are designed to satisfy both those that lean towards high-strategy play, and those that balance everything on the toss of the dice, a number of different variant options are available to tweak the overall feel of the game. We were lucky enough to get a prototype copy of this game to preview, so stay tuned for our full writeup!
---
Escape: Big Box
by Queen Games
Collecting the 'Treasures' and 'Curses' modules, along with the first two expansions (Escape: Illusions, and Escape: Quest), along with the smaller 'Queenie' tiles and rooms, this Big-Box set packs quite the complement for any fan or completionist! Actually, there's even a bit more: As a benefit for those that back this Kickstarter campaign, Queen Games will be adding in an additional 'Mayan Calendar' module that will not be available in the retail version.
---
The Miskatonic School for Girls: Holiday Break Expansion
by Fun to 11 and Luke Peterschmidt
For those of you who are new to the horrible secrets of the universe, the Miskatonic School for Girls is a high class school for fine upstanding young women. The only problem is that the staff are (and not just rumored to be) horrors from beyond time and space! An expansion set for the previously Kickstarter'd base game, Holiday Break includes additional students, faculty and a new 'House' mechanic for your students to belong to.
---
Whacky Wit
by Norman Sommer
Based on a retro arcade game from the 80's (can you tell which one?), Whacky Wit is a mechanical board game, hand-made in Germany. While only a few copies are currently available at a premium price, this Indigogo project is designed to allow production in volume and a lowered cost without a reduction in quality.
Check out the linked video, featuring the GameNight folks from BoardGameGeek!
---